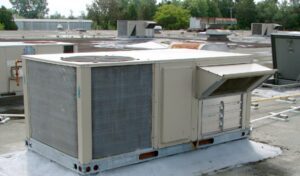 Commercial Air Conditioning Service and Replacement
Nothing is quite as annoying as a Florida summer when you begin to notice the temperature rising inside, only to see that the thermostat is not reaching set point or WORSE, the thermostat is BLANK.
Now what?
Call the commercial hvac company who came out last time with the guy who came late and even when he did show it was not a comfortable exchange. You just want it fixed quickly and as inexpensively as possible and for the system not to break again for a VERY LONG TIME.
We understand.
In Florida, having an air conditioning contractor that you can trust is a necessity. If you're commercial builder or property manager we can help with any A/C maintenance, repairs or replacements. Whether its a large commercial buildout or facility maintenance, Florida Air Service is well known in the community for our integrity and the quality of work that we provide to you or your businesses' air conditioning system.