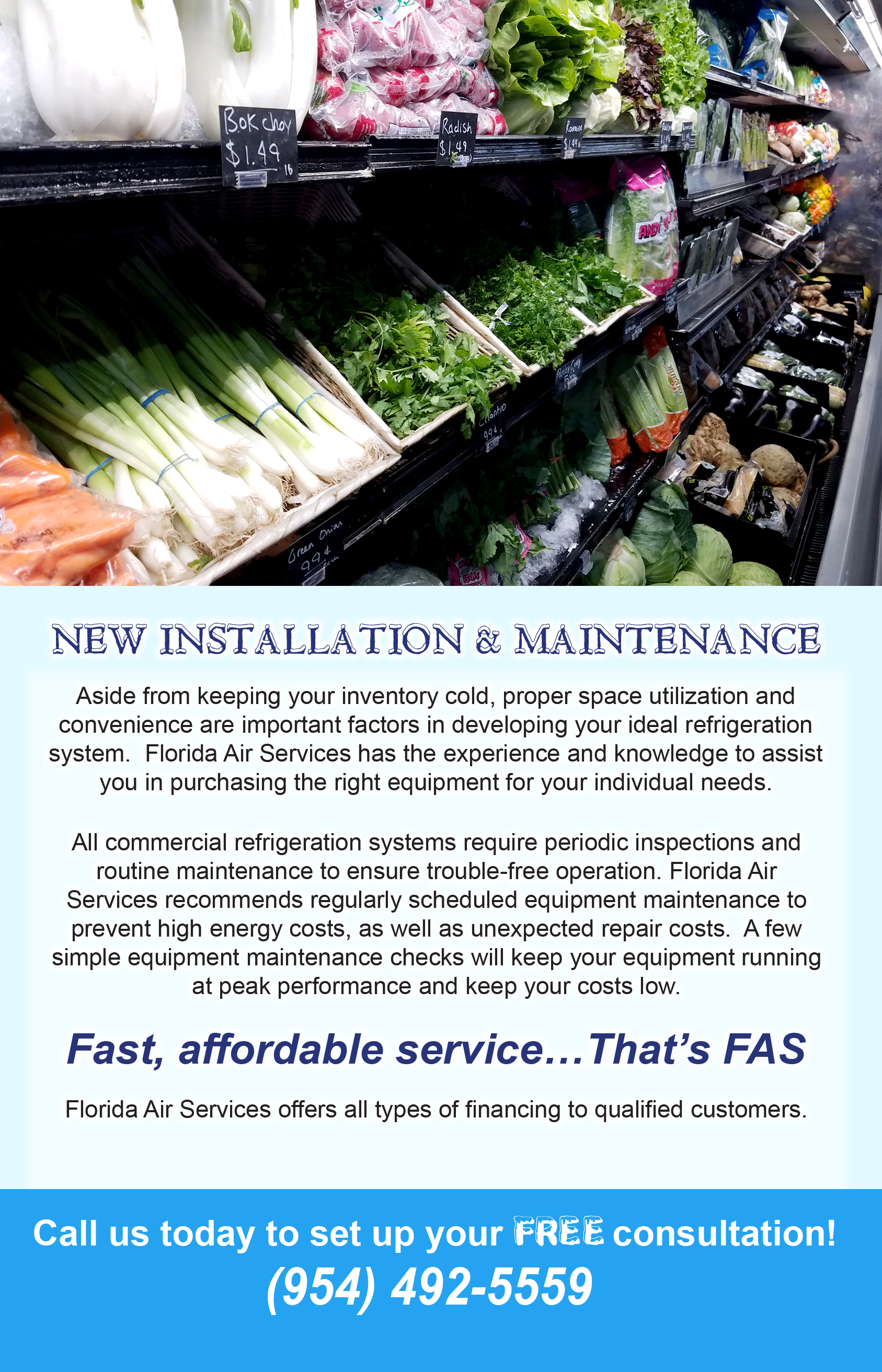 A REFRIGERATION ISSUE DOESN'T HAVE TO RUIN YOUR QUARTER
You can't predict refrigeration issues, but you can solve them with a reliable HVAC-R company.
Walk-in cooler repair
Walk-in freezer repair
Ice machine repair
Prep table repair
Finding the right type of commercial refrigeration equipment for your business can be hard, but the professionals at Florida Air Services can help. We have many different styles and sizes of equipment available, so whether you need a reach-in freezer, a walk-in cooler, or a refrigerated display case, we have the equipment that you're looking for.
We also install ice machines.  These machines come in all shapes and sizes. You can even choose a model that produces and bags its own ice, cutting down your labor costs. Call 954-492-5559 now to explore ice machine and walk-in freezer repair options.
Call Florida Air Service, in Fort Lauderdale, Florida, today to learn more about our commercial refrigeration options.
What's Important When Buying Your Next Walk In??
At Florida Air Service, we are proud to have nearly 30 years of experience as refrigeration specialists.  We are known for our quality and overall customer satisfaction. We want to work with you now and for years to come.
Call us or email us today and get a quote for one of our high quality walk in coolers or freezers — supported by the best warranty in the industry. You won't be disappointed!
Call 954-492-5559 or email jessica@floridaairservices.net